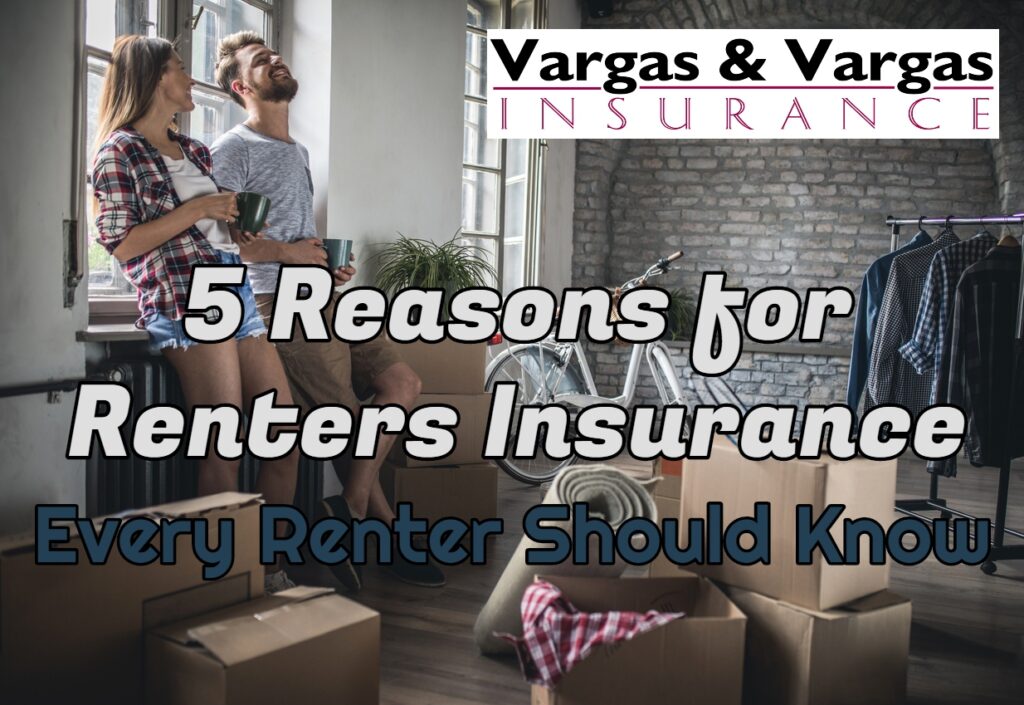 Renters insurance is one of the rare breaks you'll get from the insurance world: it's super affordable without sacrificing coverage. Most landlords require it, but even if yours doesn't, you still need it. Here are five reasons for renters insurance and why it's so important:
1. It's one of the best deals in insurance.
Your monthly premium will cost you about the price of a haircut, about $15 to $20. Sounds unbelievable, sure, but truly it's one of the cheapest policies you can buy.
2. It covers your stuff.
That new laptop you just bought? Covered. That flat-pack furniture from IKEA? Covered. Renters insurance stops you from paying out-of-pocket for new things—including furniture, jewelry, clothes, computers, and electronics—if yours are damaged. Even if you don't think you own a lot, it adds up quickly. A standard policy will cover you for the following accidents and catastrophes:
Fire or lightning
Riots or civil commotions
Smoke
Theft
Vandalism
Weight of ice, snow or sleet
Damage caused by aircraft, vehicles, or falling objects
Explosions
Volcanic eruptions
Windstorms or hail
Water or steam damage from sources within the apartment, such as household appliances, plumbing, heating, air conditioning or fire-protective sprinkler systems
But wait, you might ask, doesn't your landlord's insurance cover your stuff? A lot of people make this assumption, but it's not true. Your landlord's insurance covers the physical structure in which you live. If a fire destroyed your apartment, the landlord's insurance company pays out for the building, not your stuff.
3. It covers your stuff when you're traveling.
Yes—incredible. Most policies will cover your belongings wherever you travel in the world, whether they're in your car, your backpack, or your pocket. If you travel a lot, make sure you talk to an insurance agent about getting a policy that covers you internationally. 
4. It gives you liability coverage.
Along with covering your belongings, renters insurance will give you liability coverage. So if someone sues you after getting injured in your apartment, renters insurance would help cover lawyer costs and medical bills.
5. It can cover additional living expenses.
If your apartment becomes uninhabitable and you're forced to live in a hotel and eat takeout, renters insurance may foot the bill. Check with your insurance agent to see how long your policy will pay for your additional living expenses.
Looking for Renters Insurance?
If you don't have a renters insurance policy, we can help you. We're independent insurance agents, meaning we work for you, not any one insurance company. We'll customize your renters insurance coverage to match what you need at the best price, and we're here to answer any of your insurance questions. Contact us today to get the right insurance for your apartment.