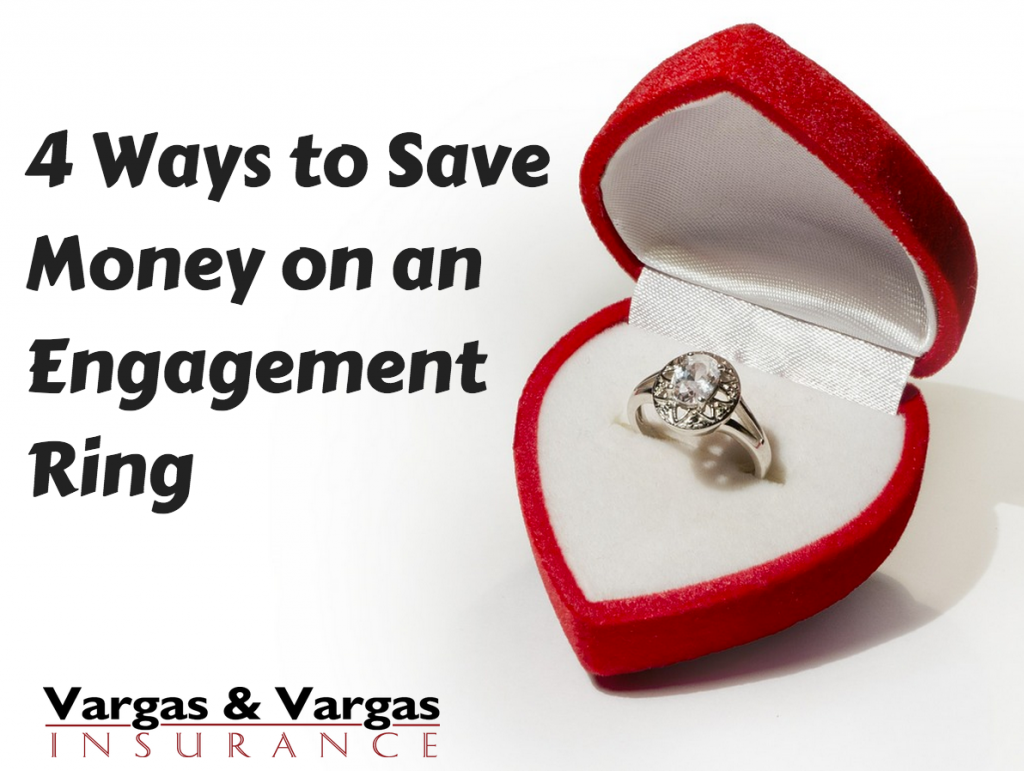 Are there wedding bells in your future? If you're getting ready to 'put a ring on it' as Beyoncé would say, make sure that you're informed before buying one of the most expensive pieces of jewelry that you will likely own. In fact, there are many ways to save money on an engagement ring. Here are four common pieces of advice from the experts:
4 Ways to Save Money on an Engagement Ring:
1. Look for diamonds that weigh in just shy of critical weights.
When rings are being priced, jewelers often consider the carat weight of the diamond. You will pay a premium as the stone reaches higher and higher critical weights – multiples of half a carat. If you search for a stone that is 0.95 carats, you may find that it is noticeably less expensive than a ring will a full carat diamond, even though they look almost identical. Taking advantage of this knowledge could easily save you hundreds of dollars, depending on the carat weight of the ring you are considering.
2. Consider making your purchase online.
We buy almost everything online nowadays, but expensive jewelry is still something that we only seem to purchase in a store. Did you know, though, that you could save up to 20% on an engagement ring by buying it online? Online jewelry retailers are very competitive, meaning that they will agree to less margin than a traditional brick-and-mortar jewelry store.
If you don't want to purchase the entire ring online, you can also consider purchasing the stone online, and having it set at your store of choice. You will save quite a bit on the stone, and will still be able to pick out a setting in person.
3. Buy in the summer for the best deals.
Summer is wedding season, so you may think that it would be the worst time of year to purchase a ring. In fact, exactly the opposite is true – because weddings are happening throughout the summer, engagements often take place in the Fall, Winter, or Spring.
This also means that summer can be a slow time for jewelers, meaning that you may have more luck trying to negotiate for a better deal as they are desperate for more sales. If you're looking to buy before the start of summer, consider buying during the many Mother's Day sales that jewelry stores advertise.
4. Embrace the trend of alternative stones and cuts.
Diamonds may be a girl's best friend, but more and more engagement rings are breaking tradition. Nowadays, it's not uncommon to see engagement rings made with other gemstones, including rubies, emeralds, sapphires, and more. In addition, engagement rings are also being made in a plethora of shapes – it's not all just round anymore! If you want an alternative gemstone or nontraditional cut, you may be able to save a bit on the final price tag.
Once you've done your research and decided on a ring, make sure to call your Massachusetts insurance agent at 617-298-0655. Tell us all about the 'bling,' and we'll help you add a rider to your home insurance or renter's insurance policy so that it is protected.