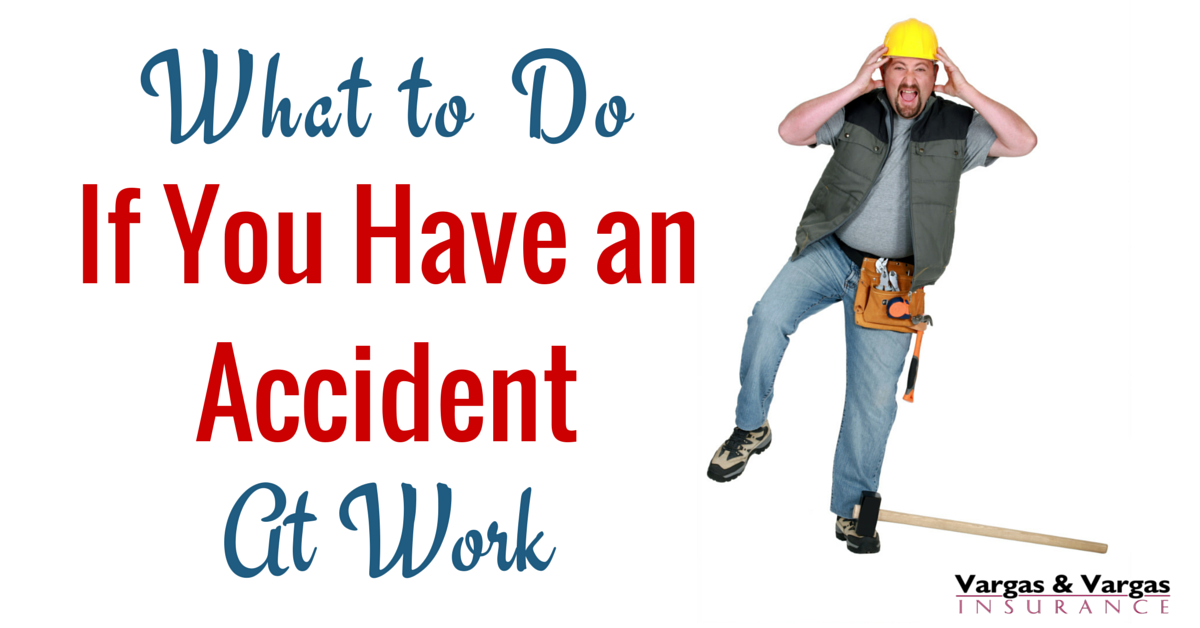 If there's one rule in life, it's that accidents happen, and they can happen anywhere. Whether you work a physically demanding job, or sit in a cubicle from 9-5, there is always a possibility that you could have an accident at your workplace. If an accident occurs, there are a few major steps that you should take in order to protect yourself:
Fill Out an Accident Report
No matter how trivial an accident may seem, you should always fill out an accident report, even if you don't think you are injured. Most workers compensation insurance policies have a very short window after the accident in which an accident report must be filed, so filing an accident report regardless of the severity of the accident will protect you in case any injuries manifest in a few days as a result of the accident.
Reporting the accident to your workplace will also allow the business to take measures to ensure that an accident like yours does not happen again to another employee, so fill out an accident report for the safety of your coworkers.
See a Doctor
Again, regardless of the severity of your accident, you should take the initiative to see a medical professional. If your injury is serious, you need to go to the emergency room for treatment. Otherwise, ask the appropriate party at your workplace if there is a specific doctor you need to see or if you can go to a doctor of your choosing. Have the doctor that you see perform a full evaluation, and ask what you should look out for, and what physical symptoms would indicate an injury.
Report all Injuries ASAP
There is always a chance that an injury won't manifest immediately when you have an accident. Because of this, you need to be vigilant in paying attention to your body for several days after an accident. If you do discover an injury after the fact, report it to your employer immediately, and speak to a medical professional to get treatment.
Inquire About Workers Comp Coverage
Whether you report an injury immediately after an accident or after some time has passed, your employer should file a workers compensation insurance claim with their insurance provider on your behalf. Ask the person at your workplace to keep you updated on the status of your claim, and stay on top of the claims process.
If you run into any issues with your claim or anywhere in the process, you may want to contact a lawyer that is experienced with workers compensation claims. They will be able to fill you in on what you can expect from the claim, and make sure that you receive the appropriate benefits.
Businesses that are looking for business insurance or workers compensation coverage should contact Vargas and Vargas Insurance Agency at 617-298-0655. We are a premier provider of Massachusetts business insurance policies, and can get a business great coverage at a great price.