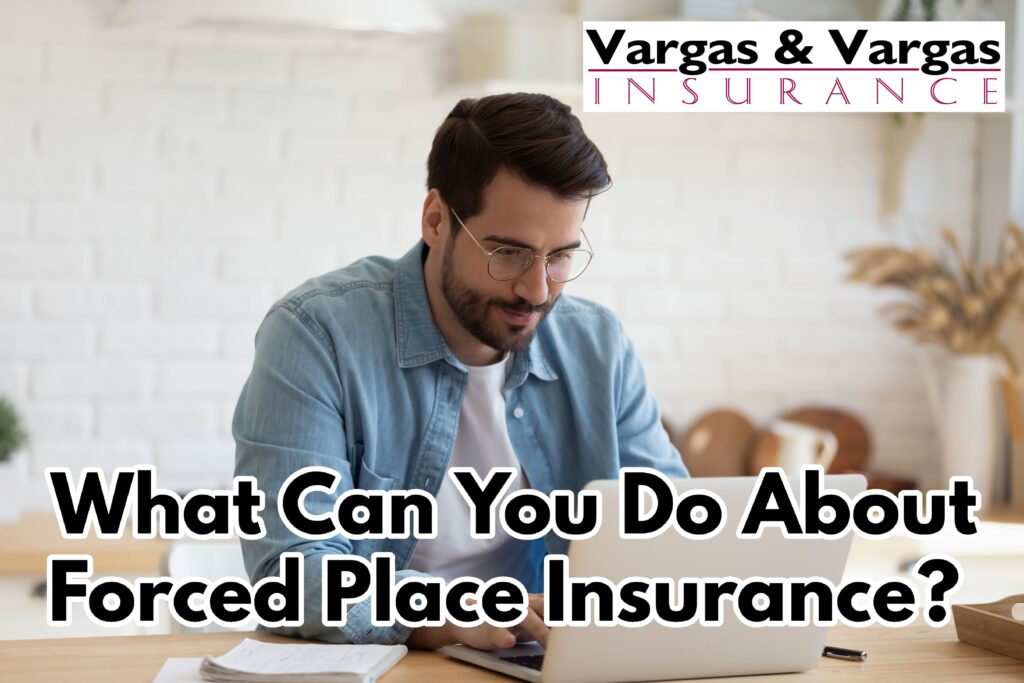 Forced place insurance is only applied after a homeowner has failed to meet insurance requirements as detailed in their mortgage. So the first step in avoiding the additional cost of this type of insurance is staying on top of your insurance obligations. Know exactly what type of insurance coverage your lender requires before purchasing a home, and do your research to find a cost-effective policy that meets your needs. Justly as importantly, keep up with your payments to prevent your coverage from expiring. 
If you do find yourself unexpectedly billed for forced place insurance, there are steps that you can take to have the policy removed. First, you will need to pay the premium as soon as possible in order to prevent your lender from taking further action, such as seeking foreclosure. This buys you a limited amount of time to correct the issue in order to prevent it from becoming a larger problem. 
Once you have taken care of this crucial step, search for a new insurance policy to replace the forced place insurance. You will either need to restart your expired policy or purchase a new one that meets your lender's requirements.
Then, once you have purchased a replacement insurance policy, provide your lender with a written request to remove the forced place insuranceand proof that your new policy fulfills the requirements. Be sure to stay informed about any changes to your lender's requirements in order to avoid future insurance problems.
Removing Forced Place Insurance Is Simple with the Right Insurance Service
Although forced place insurance is expensive and inconvenient for homeowners, it is an issue that is relatively easy to resolve. By providing your lender with proof that you have corrected your error, most homeowners can quickly return to their chosen homeowners insurance policy instead of paying far more for forced place insurance.
 At Vargas & Vargas Insurance, we are experts at getting you the right coverage at the right price. Call us at 617-298-0655 today to learn more about our services!