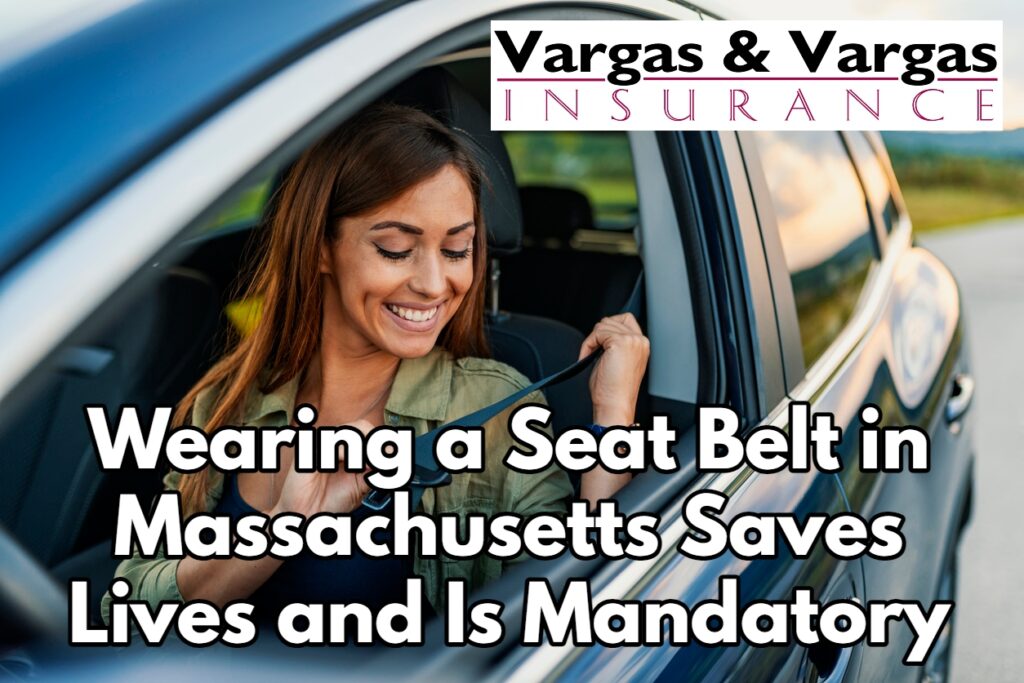 More than 25% of people in Massachusetts do not wear a seat belt. Massachusetts law requires you to do so, and it is common sense. Learn more about how not wearing a seat belt in Massachusetts can affect your car insurance and your legal liability in certain scenarios.
Seat Belts for Safety and the Law
Wearing a seat belt lowers the risk of severe injury in an accident for the driver and a front-seat passenger by 50%, according to the Massachusetts Transportation Safety Department. It also cuts the risk of death by 45%.
According to the Center for Disease Control, car crashes are the number one cause of death in the U.S. for Americans between one and 54 years old. Even when simply driving to the store for milk, you should always fasten your seat belt. If you don't want to do it for yourself, think of your loved ones. Then make sure they buckle up, too.
Different states manage seat belt laws in various ways, but every state has them. Not wearing a seat belt is a driving infraction. You won't be pulled over for not wearing a seat belt in Massachusetts. But a driver stopped for a traffic violation and found not wearing a seat belt can be fined $25. That driver may also be fined for passengers not wearing their seat belts.
A Seat Belt Violation Affects Your Insurance and Any Claim
Receiving a citation for not wearing a seat belt in Massachusetts can increase your insurance rate by up to three percent annually. That is on top of any increase for the primary citation, such as speeding.
But being in an accident while not wearing a seat belt can affect your insurance in another way. It could harm an injury claim with your insurance company. If you are the driver in an accident and a passenger isn't wearing their seat belt, they can file a claim. You, as an individual, may be solely responsible. If your insurance company is aware of the lack of a seat belt, it may not help you pay damages.
Having automobile coverage is the law in Massachusetts. In fact, you must have four mandatory coverages, each in a minimal amount, to register your car in the state. Vargas & Vargas Insurance is here to help. As a premier independent and local insurance agency, we will work with you to ensure you have proper coverage to meet Massachusetts's standards, as well as your own. Contact us today.