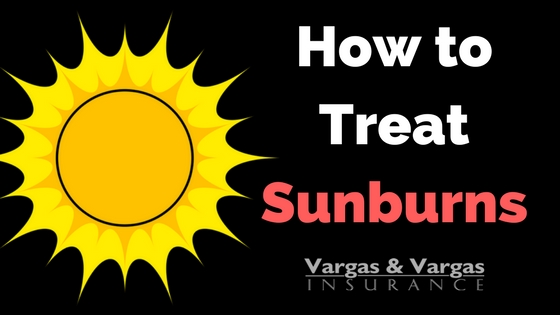 Sometimes, no matter how hard you try to practice safe sun, you end up with a sunburn. If that's the case, here are some tips for you on how you can deal with this annoying and painful issue:
As soon as you notice yourself getting burned, go indoors to prevent the issue from getting worse.
To help cool off the burned skin, take a cool shower or bath or use a cool compress.
You will be more prone to dehydration while you have a sunburn. Make up for this by drinking extra fluids.
Soothe skin with a moisturizer that contains aloe. Hydrocortisone cream can also be used if you are in particular discomfort.
Swelling and discomfort can also be treated with aspirin or ibuprofen.
If your skin begins to blister, avoid the temptation to pop them – they are there to help the body prevent infection. Instead, let them heal naturally and call you physician if symptoms get worse.
If you go outside while your sunburn is healing, take extra precaution to protect the more vulnerable burned skin.
Remember, though, that (as the saying goes) an ounce of prevention is worth a pound of cure. While treating a sunburn is possible, it's better not to get one in the first place – so make sure that you continue to practice safe sun techniques throughout the summer months.
The same is true with your insurance policies: insurance from Vargas and Vargas Insurance Agency will help you prevent mishaps from turning into full-blown disasters. Call 617-298-0655 today to make sure that your insurance portfolio is ready in case you end up needing your coverage in the future.