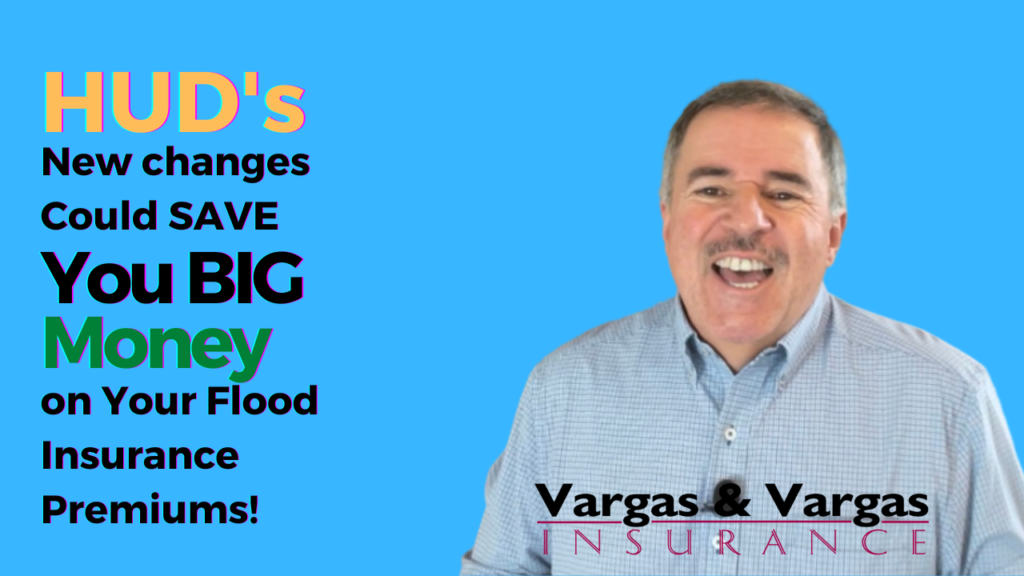 If you are purchasing (or have purchased) a home in a flood zone, you need to purchase a flood insurance policy. And if your mortgage was an FHA, VA, or USDA loan, and your property is in a flood zone, in the past, you could not purchase your flood insurance from a private flood insurance company. . However, recent changes made to HUD may save you a great deal and may help you qualify for a larger mortgage.
Flood Insurance and FHA-VA and USDA Mortgages
Most standard home insurance policies will provide coverage that will help you with flooding caused by something like a burst pipe, a furnace, or hot water heater that bursts, and the water causes damage to your home. However, this does not include the damages caused by Mother Nature herself.
For example, damages caused by heavy rains, rising rivers, the melting of snow or hurricanes, or other types of flooding caused by a natural disaster aren't often covered. At least in a standard policy.
Recent conditions from HUD INCREASES FLOOD INSURANCE OPTIONS FOR HOMEOWNERS WITH FHA MORTGAGES LIVING IN SPECIAL FLOOD AREAS.
The upside is that HUD is expanding flood insurance choices for individuals and families with FHA-insured loans. In the past, the National Flood Insurance Program was the only option for FHA-insured mortgages. As of December 21, 2022, however, private insurers are now available as an option.
This is to help keep people protected from high costs while addressing damages caused by climate change.
New Homes and Special Flood Hazard Areas Insurance
According to HUD 4000.1, if any portion of a home is in an SFHA (Special Flood Hazard Area), the home is not eligible for FHA mortgage insurance. This includes proposed or new constructs.
However, there are a few exceptions, such as the lender acquiring a FEMA Letter of Map Amendment or a Letter of Map Revision showing the property is removed from said area.
Another exception is if the lender acquires a FEMA National Flood Insurance Program Elevation Certificate. This is FEMA Form 81-31 and must be prepared by a licensed surveyor or engineer.
What About Existing Structures?
New homes are not the only properties to adhere to flood insurance requirements. Though, the terms for existing properties within an SFHA are often shorter than when building a completely new home.
A property does not qualify for the FHA-insured mortgage if:
it is in a Special Flood Zone Area
it is located in a coastal area and the National Flood Insurance Program is unavailable.
the home is located in SFHA Zone A.
it is located in Zone V.
You must maintain flood insurance coverage for the amount remaining on the mortgage or the replacement cost of the home. Whichever is lower is often the amount of the coverage.
Don't Let Flood Insurance Soak Your Wallet
Flood insurance can be very costly, especially if you're buying a home in a high-risk zone with an FHA loan. Luckily, private flood insurance may help you get a policy that is less expensive or provide enhanced coverage and allow you to qualify for a larger mortgage.
Thanks to the changes at HUD, you have more options available when choosing a provider.
At Vargas & Vargas Insurance, we may be able to help you save money while being in a Special Flood Hazard Area. Contact us today to see how we can help. We have access to private flood insurance markets that could save you a bundle.