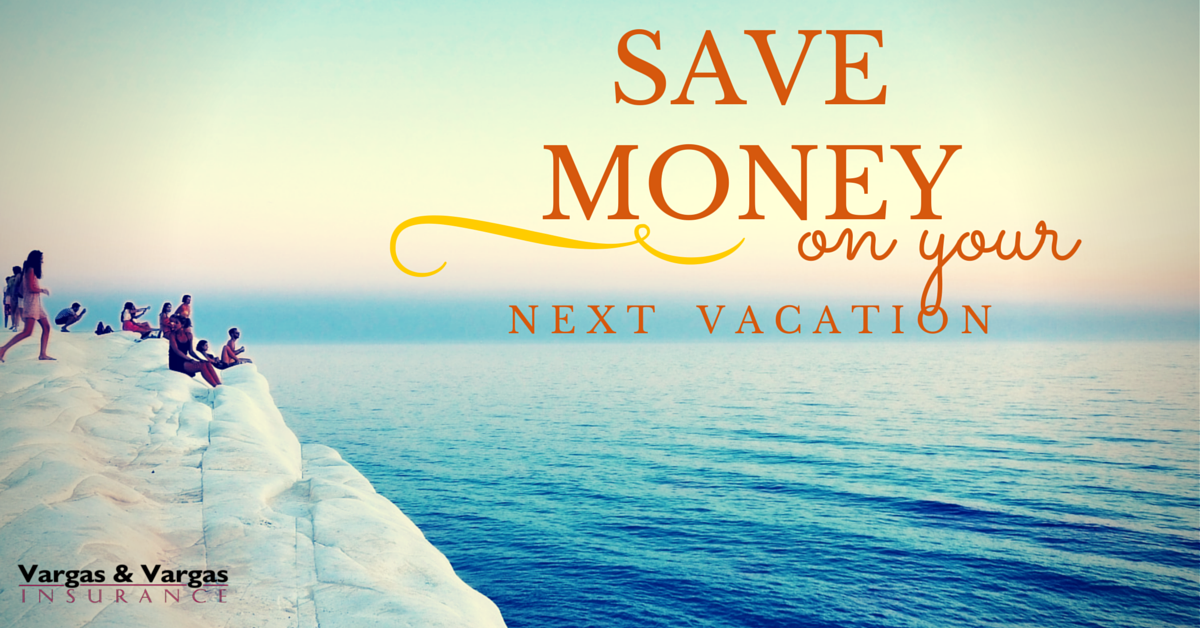 Spending time with your loved ones on a vacation is a great way to bond and create memories. There is only one problem, though – vacations can be expensive! Instead of breaking the bank the next time you book a vacation, do your research and take advantage of all of the money saving tips that you can find.
Here at Vargas and Vargas Insurance Agency, we love saving you money on your Massachusetts insurance policies. In this post we want to help you save money on your next vacation, too! We have compiled several tips that you can use to save money on your next trip:
Go somewhere off the beaten path. Tourist destinations like Las Vegas and New York City are always more expensive than less visited destinations.
If you're interested in seeing more than one city on your vacation, think about booking a cruise – you'll see several places but only unpack once!
Travel during peak days (like on weekends) tends to be more expensive than travel on days in the middle of the week. If your plans are flexible, schedule your vacation so that you travel on Tuesdays and Wednesdays – these are typically the least expensive days of the week for airfare.
Also be flexible with the time of year that you plan your vacation. Long weekends are both more expensive and more crowded at most destinations. Instead, plan a trip when there will likely be fewer crowds, and less demand for travel and lodging.
Take advantage of membership perks. Some businesses offer discounts to members of certain groups. Ask about travel deals, especially if you are a member of the military or AAA. Also consider seeing if any of your credit cards offer rewards for travel purchases.
Food is often one of the biggest expenses of a trip. Cut down on food costs by staying in a hotel with a kitchenette and cook a few meals yourself. Even if you skip going out for breakfast in favor of a bowl of cereal, you will be shocked at how much you can save. If you do opt to go out for a meal, make it lunch, which is often much less expensive than dinner, but with a similar menu.
Plan activities during your trip that are either cheap or free. Tour the local city park or beach, see if there are any free museums, get a tour of the city from a friend that lives locally – there are plenty of options.
Invest in travel insurance for your trip. While you will need to purchase the policy, the cost is well worth the value. If you need to cancel your trip for any of the covered reasons, you will be reimbursed for the cost of your vacation instead of having to take a substantial loss.
Stay tuned to the Vargas and Vargas Insurance Blog for more tips on how to save money. And remember to call us any time that you have an insurance question or if you need an insurance review. One quick call to 617-298-0655 will put you in touch with a Vargas and Vargas Insurance Agent who will help you with all of your Massachusetts insurance policy needs.