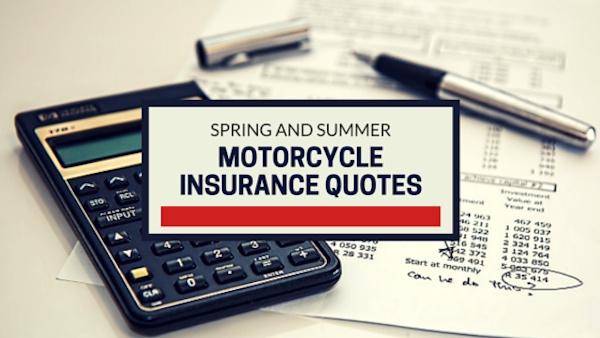 We know that you love your bike. You're probably beyond excited that it's getting warm enough to ride again, and are planning your first outing (if you haven't gone out already!) Before you unveil your motorcycle from the depths of hibernation, though, make sure that you call Vargas and Vargas Insurance Agency for a motorcycle insurance quote that will protect you and your bike.
Insurance for your motorcycle
Obviously, the most important part of purchasing motorcycle insurance is getting protection for your bike. Most insurance providers offer different coverage options. We can help you sort through all of the available options to figure out which will be best for your situation. We can explain the difference between replacement cost coverage and actual cash value coverage, recommend an appropriate deductible, and much more.
Insurance for your accessories
If you need to insure more than just your bike, we've got you covered. Ask us about getting additional coverage for your motorcycle's accessories. This will vary for every rider and insurance provider, but will typically include coverage for custom electronics, sidecars, tractor trailers, and more. Just tell your insurance agent what peripherals you want covered – we will figure out how much coverage you need and add it to your policy for a low price.
Discounts on your coverage
Vargas and Vargas Insurance Agency knows how to get you a good price on all of your insurance policies, and motorcycle insurance is no exception. When you call for a free Massachusetts motorcycle insurance quote, a Vargas and Vargas representative will gather the information required for the quote. They will also ask several questions to see if you are eligible for discounts, including:
If you will be insuring more than one motorcycle

If you have completed a motorcycle safety course

What

anti-theft devices

your motorcycle has

If you belong to a Motorcycle organization that has a discount program
If any of these bullet points applies to you, let your insurance representative know – it could mean that you qualify for a discount on your motorcycle insurance policy (depending on the insurance provide that you decide to use).
The best service in Massachusetts
All of our customers agree – Vargas and Vargas Insurance has the best service in Massachusetts! You will be glad that you have your insurance through our agency if you ever have a question or concern about your insurance policy, or if you need to file a motorcycle insurance claim. Call our office during work hours for questions, or call our emergency line when the office is closed to report a claim – we're available on that line 24/7/365. We are famous for our service!
All you need to do for a top of the line motorcycle insurance quote is call 617-298-0655 and speak to a Vargas and Vargas Insurance representative. We will gather information about your motorcycle and the coverage that you desire, and we will prepare a quote that will meet all of your needs for a great price. Don't hesitate – your bike deserves the best coverage, and Vargas and Vargas Insurance is the best around!