Happy Monday friends!
I hope that you had a great weekend and are ready for a great week. You know that I like to start each week with some positive woods, and this weeks are: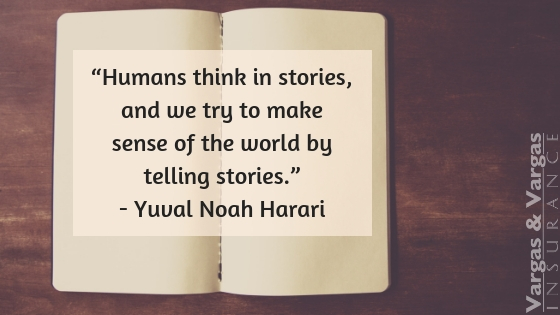 We hear a lot these days about the power of "storytelling"—and why it's so critical for businesses and brands as we continue to operate in the digital age.
But, like so much of what we talk about in the sales, marketing and branding space, storytelling has always been important. It has been the essence of the greatest and most successful communicators since the beginning of man. If you're interested, check out the 7 best storytellers of all time by clicking here.
Consumers have more choices today than they ever had before. Traditional marketing just isn't as effective as it once was. Most businesses aren't using storytelling today.
My mentor and best friend #TheMan once said to me, "Many times the missing ingredient in a successful sales message or presentation is an interesting story."
Not only is telling a story a tried-and-true method for getting attention, but an engaging story will also keep your audience's attention.

I want to share with you a few steps that will help you use the power of storytelling in your business:
Show, Don't Tell – Don't talk about yourself. Instead, use stories that convey your expertise and values, maybe even showing the "superman" side of you.
For more steps regarding harnessing the power of storytelling in your business, make sure to read my message next week!

Carlos