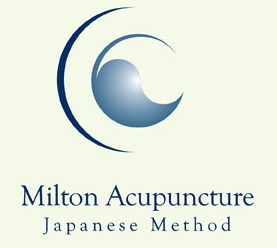 Here at Vargas and Vargas Insurance Agency, we are blessed to have so many great friends in our community. Occasionally, we like to share Community Spotlight posts in our blog to highlight businesses in the area that our customers should know about. Today, our feature is about Milton Acupuncture.
Daria Casinelli is a Licensed Acupuncturist and a Vipassana Buddhist. She practices meditation as a part of her acupuncture, and has a deep understanding of Eastern philosophies and methodologies. She is able to communicate the benefits of these treatments to her clients through her consultations and treatments.
If you're not familiar with Japanese acupuncture, it is a treatment for various physical distresses, including soft tissue injury, diabetes, insomnia, fatigue, reproductive issues, and much more. Acupuncture is practiced by placing very thin needles at specific points of the body. According to the Milton Acupuncture website, "Acupuncture works by moving the natural energy of your body through twelve channels that connect your internal organs with your body's surface. In ancient China this energy was called "Qi" (pronounced 'chee') and was ascribed many spiritual, emotional and physical powers. If Qi is abundant and flowing smoothly, then an individual enjoys good health." If you have questions about acupuncture, contact Daria or visit www.acupuncture.com.
At Milton Acupuncture, they offer a few different purchase plans for treatments, including three treatment and five treatment packages. They are also sometimes able to take certain health insurance plans, so call ahead and find out if your provider's insurance can be accepted. You can purchase gift certificates for your friends and family on PayPal through their website.
If you want to learn more about how acupuncture can help you, or if you want to make an appointment at Milton Acupuncture, simply call (617) 312-7650 or email Daria Casinelli at Daria@miltonacupuncture.net. You can find the Milton Acupuncture office at 1197 Adams Street in Dorchester, and they are open Monday through Saturday by appointment only. Also make sure to like Milton Acupuncture on Facebook to receive updates from their business.