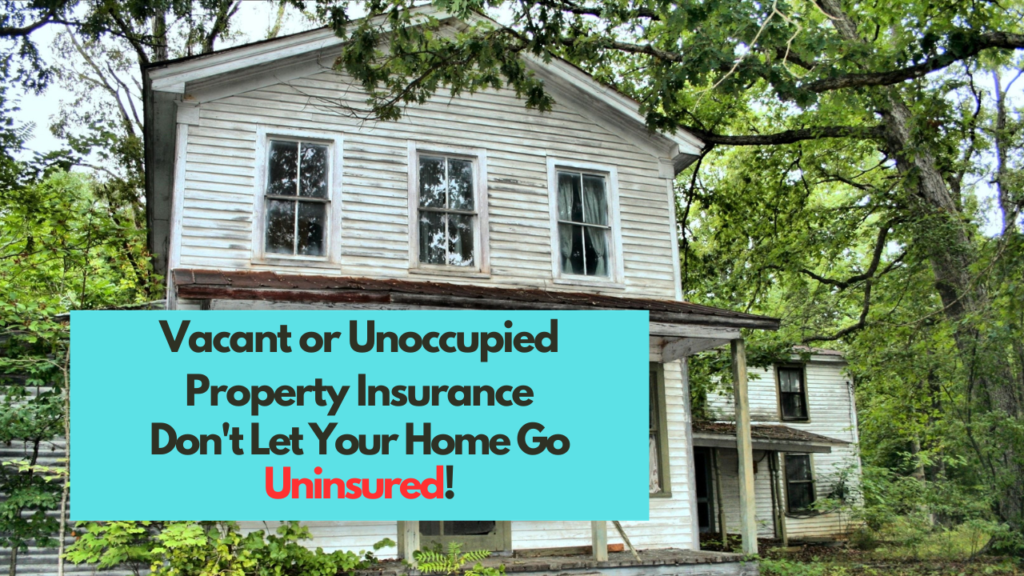 Just because a property is vacant or unoccupied doesn't mean it should go uninsured. Whether you've recently inherited a property, purchased an investment property for renovation, or own a vacant commercial space, securing insurance coverage is crucial to shield it from potential risks.
At Vargas & Vargas Insurance, we have assisted numerous clients in obtaining the necessary insurance for safeguarding their vacant properties, whether personal or commercial. The most common question we receive from these clients is, 'What type of insurance do I require?'
Well, It depends.
There is more than one-size-fits-all insurance solution for vacant properties; the coverage you need varies based on your specific circumstances.
Insuring A Property That Is Under Renovations
If you have a vacant home undergoing renovation, you'll require a specific type of policy: a builder's risk policy.
Builder's risk insurance is designed explicitly for properties UNDER construction or renovation.
Also referred to as "course of construction" insurance, this policy safeguards both the property and homeowner from potential financial losses due to damage or loss of the project's structure and materials during the construction phase.
For more in-depth information on builders risk, you can refer to this article: "Do I Need Builders Risk Coverage for my Home Project?"
Insuring a Vacant Commercial Property Under Renovation:
Insuring a vacant commercial property undergoing renovation follows a similar process to insuring a vacant home during renovations: you'll also need a builders risk policy.
The principle is the same as for homes, though there may be some specific details to consider.
For instance, the type of policy may differ if you're working on a single building versus multiple projects throughout the year.
For further insights into builders risk for commercial ventures, consult this article: "Do I Need Builder's Risk Insurance?"
Remember, even if you have a commercial building with several units, and not all of them are vacant for renovations, a builders risk policy is still necessary.
Insuring A Property That Is NOT Under Renovations
When your property is vacant and will remain unoccupied for a certain period, it's essential to secure insurance coverage specifically tailored for vacant or unoccupied homes.
Vacant properties are more susceptible to vandalism and other risks, necessitating specialized protection.
Since no one resides in the property, vacant home policies typically offer fewer coverages compared to standard homeowners insurance policies. These policies typically cover:
Dwelling: Protecting the physical structure of your property against damage from various causes.
Liability: Providing coverage for injuries that may occur on your property.
Due to the elevated risks associated with vacant properties, these policies are generally about 50% more expensive than standard home insurance policies.
Insuring a Vacant Commercial Property (Not Under Renovation):
Securing insurance for a vacant commercial property that isn't undergoing renovation follows the same process as insuring a vacant home without renovation: you'll need a vacant property policy.
A vacant property policy offers the same coverage as a vacant home policy. If you skipped ahead to this section, please refer to the information above for more details.
Insuring a Commercial Property with Vacant Units:
Now, what if you have a commercial property with a mix of occupied and vacant units?
The answer, unfortunately, is not straightforward and depends on the specific situation.
If only a small percentage of your units are vacant, you may still be eligible for a traditional commercial property insurance policy. However, if a significant portion of your units are vacant, a vacant property policy may be required. The threshold between "small" and "large" can vary among insurance carriers, so it's best to consult with your provider for clarification.
Safeguard Your Property, Even When You're Away:
Securing insurance for a vacant property is a significant undertaking. When you're not residing on the premises, you have limited control and awareness of its status, making comprehensive coverage a priority.
If you need help with insuring a vacant property in Massachusetts, don't hesitate to contact your insurance agent at Vargas & Vargas Insurance 617-298-0655.