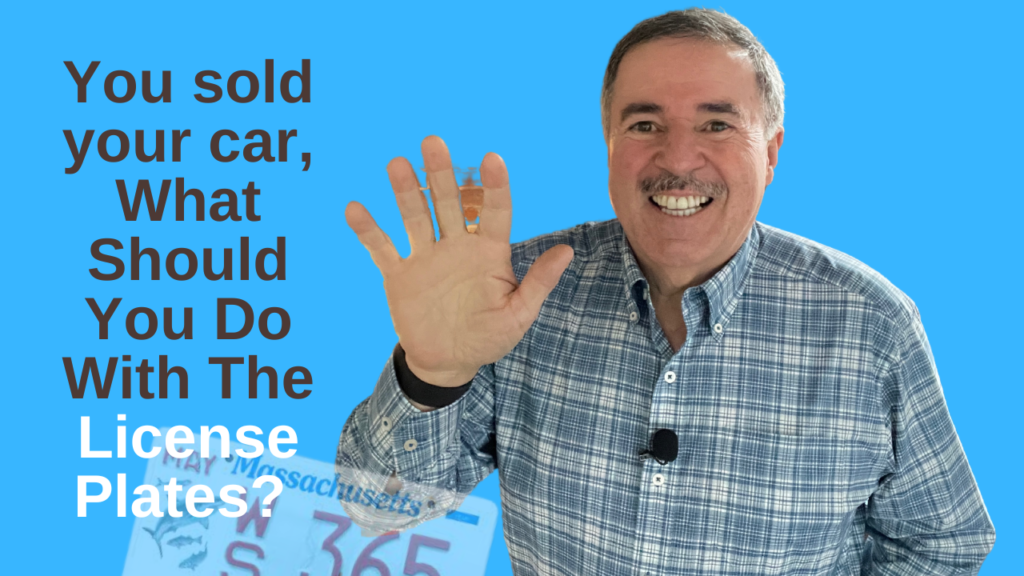 In Massachusetts, all drivers are required to register their vehicles and purchase compulsory auto insurance coverage. To ensure that drivers comply with state insurance laws, drivers must turn in their license plates before canceling their auto insurance policy. And if you are transferring your Vehicle's ownership, it is your responsibility to properly register and insure the car before driving on state roads.
Leaving your license plate on the car could make you liable for the actions of another driver.
Before You Turn In The Plates, Are You Planning To Buy A New Vehicle?
If the answer is yes, then you have seven days from the sale of your old car to register a similar one with the same license plates.
In Massachusetts, you have seven days after disposing of a car to transfer the plates to the new vehicle.
You must be at least 18 years old, the new vehicle must be of the same type and have the same number of wheels, and you must carry the transfer documents to prove the registration transfer.
To use the 7-day grace period, you must transfer the title of your old car to a new buyer.
It the answer is no, then cancel the plates immediately. This is because your Auto Insurance follows your registration, not the vehicle itself. If you don't cancel the plates, you will still be liable for any excise tax associated with that vehicle and cannot cancel insurance coverage either.
How Do I Cancel My License Plates
In order to terminate your vehicle's insurance coverage, you will need to submit a Plate Return Receipt. Here is the link for the state of Massachusetts:
https://secure.rmv.state.ma.us/PlateReturn/intro.aspx
To cancel your plate, you need your email address, the type and number of the plate, the last four digits of your Social Security Number, and a Driver's License. Once you have finished cancelling your MA plates, please inform our office and send us a copy of the Plate Return Receipt for proof that coverage for the vehicle has been cancelled. As a courtesy to our customers, we offer various RMV services such as Registration and Title Applications, plate transfers, registration renewals etc.
If You Are Junking Your Car
If you have been in an accident, your car might be totaled and not worth selling. Sometimes, old cars simply have little value or have major mechanical problems like a blown motor or damaged transmission. In such a case, you might choose to donate your car to a non profit, Click here to learn more about donating your car, or have your car towed to a junkyard where it will be crushed. Your license plate still has the same function – it identifies you as the owner of the car. As soon as your car is out of your possession, you have no control over what happens with the license plate. Remove the license plate when you take your personal possessions out of the car. This is a good idea to be safe, especially if you are thinking of selling the car
If You Are Returning A Leased Vehicle
When returning a leased car to the dealership, you are still responsible for all of the belongings that came with the vehicle. This includes the license plate. Before returning your leased car, make sure you have everything that came with it, including the second set of keys, cargo covers, spare tires, original floor mats, and third row seats. Remove all your possessions from the car and take off the license plates.
Vargas & Vargas Insurance is always available to help you, with your Massachusetts auto insurance policy, you can contact our team at 617-298-0655 when transferring ownership of a vehicle, turning is a leased vehicle, or donating your car. We can help you understand your auto insurance policy in Massachusetts.