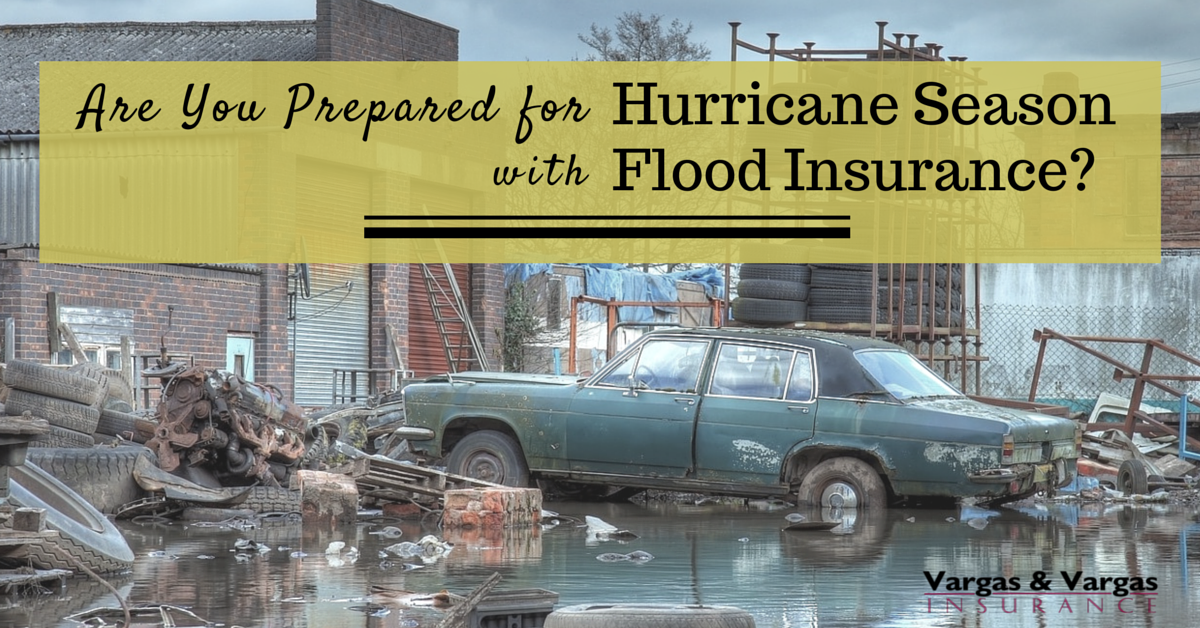 June 1st is the official start of Atlantic hurricane season, and it's got us asking this question: Do you have an adequate flood insurance policy? Hurricanes have a habit of coming up the east coast of the US and dumping a lot of rain on New England. As Massachusetts flood insurance experts, we want to make sure that all of our clients are prepared for the distinct possibility of a flood.
Having Full and Complete Coverage
If there's one thing that you should know about flood damage, it's that it is not covered under a standard home insurance policy. Your home's insurance will cover many important things, but not flood damage. To be covered for damage due to flooding, you must have a separate Massachusetts flood insurance policy.
Depending on the flood zone of the area in which you live, you will need to purchase either a Standard Flood Insurance Policy or a Preferred Risk Flood Insurance Policy. A Vargas and Vargas Insurance agent will be able to tell you which you need, as well as explain the differences in coverage between the two policies.
Remembering Katrina
Can you believe that it's been 10 years since the Gulf Coast was ravaged by hurricane Katrina? On August 29, 2005, New Orleans was devastated by Katrina, which caused flooding in 80% of the city when the levees failed. Some parts of the area were under only about one foot of water, while others were drowning under a flood of ten feet or more.
Katrina alone caused nearly one thousand deaths in Louisiana, and more than a million people were displaced due to the storm. The total damages caused by hurricane Katrina were approximately $135 billion.
Predictions for Hurricane Season 2015
No one knows for sure how many storms we will see in the Atlantic this year, but three major agencies have issued predictions for the number of named storms, hurricanes, and major storms. They are as follows:
In fact, there has already been one named storm so far this year – tropical storm Ana which was active from May 8th until May 11th. Thankfully, Ana reached a peak intensity of only 60 mph winds, and was very minor compared to other tropical activity we have seen here in New England.
To make sure that you are prepared for the rest of the 2015 Atlantic hurricane season, call Vargas and Vargas Insurance Agency at 617-298-0655. One of our agents can get you a quote for a new flood insurance policy, or check the coverage of your existing policy.
Remember, you never know what Bill, Claudette, Danny, Erika, and the other hurricanes are going to bring, so make sure that you protect yourself now with a top of the line Massachusetts flood insurance policy. The coverage is often very inexpensive compared to the amount of coverage it has, and is well worth the peace of mind that comes with it.