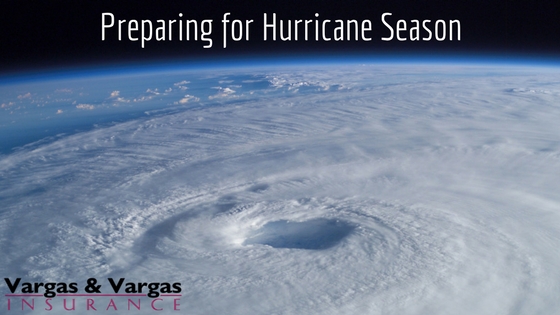 The 2017 hurricane season in the Atlantic will run from June 1 until November 30. Estimates for the upcoming season are already beginning to surface, and they aren't mild – Weather.com is currently predicting a total of 14 named storms, including seven hurricanes, three of which will be major. This is right in line with the 2016 season, which had 15 named storms, 7 hurricanes (4 major).
Do you know what your home insurance policy will cover if a hurricane causes damage? While every policy is different, most offer protection for damage caused by heavy rain, wind, and hail. In addition, your home insurance may offer coverage if your home is severely damaged resulting in your need to seek shelter elsewhere – this is often called 'loss of use.'
One important thing to note is that your home insurance probably doesn't include coverage for damage due to floods – that is covered by a separate flood insurance policy. Since hurricanes and flooding often go hand in hand, flood insurance is something you might want to consider adding to your insurance portfolio in order to ensure complete protection.
Let's talk numbers: in total, the 2016 storms caused over $16 Billion in damage. It's not unheard of for a hurricane to affect us here in Massachusetts, so make sure that your belongings are protected. This includes your home, car, and more. To get a complete car and home insurance evaluation before the first threat forms, call Vargas and Vargas Insurance Agency at 617-298-0655.