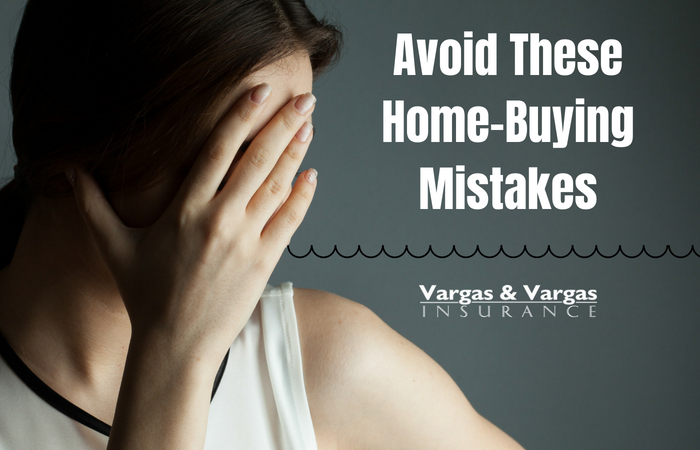 Here at Vargas and Vargas Insurance Agency, we have a lot of clients that are looking to buy home insurance for a new house. Since we see a lot of folks that are going through the home insurance process, we want to share just a few of the more common mistakes that you should aim to avoid when you purchase a Massachusetts home:
Not making a "Wish List"
When you're looking to buy a home in Boston, you will probably look at many different options. After a while, they will begin to blend together, so it is up to you to stay organized. Sit down with everyone that is involved in making the home-buying decision and make a "Wish List" for what you would ideally want in your new home. Take a copy of your list to each home you tour, and mark off the items on your list, taking notes as you go. This will make it much easier to decide on a home in the end.
Forgetting to budget for closing costs
Many home buyers (especially first-time buyers) are so focused on saving up the money for a down payment on a home that they forget that they will also likely be responsible for the cost to close, which can be significant. Instead of struggling to deal with these costs at the last minute, remember to include them when creating your budget as you prepare to search for your new home.
Not saving to cover move-in expenses
Unfortunately, closing costs aren't the only bill that home-buyers forget to account for. After you pay your closing costs and get the keys to your new home, you will probably need to spend some money to get your home ready for occupation. This could mean making a few repairs or improvements, or simply buying some additional furniture to fit the new space. Budgeting for these costs ahead of buying your home – your wallet will thank you later!
Not doing your homework about an inspection
An inspection is a home buyer's best friend. That being said, though, every inspection has its limitations. It's important to know what your home inspection isn't testing for. Ask your inspector if he or she will be looking for mold, pests, and radon, and anything else you should be on the lookout for that won't be covered in the inspection.
You should also make sure to attend the full inspection and take your own notes. You can learn a lot about the house you are buying from the inspector, and they are often happy to answer all your questions, so don't be afraid to ask!
Buying a home for the present
A home is a long-term investment, so it is important to consider your future before you choose a property. If you're planning to expand your family, you may want to look for a home you can grow into. If you have kids leaving the nest soon, you may want to get a slightly smaller home knowing that their room will become the guest room when they leave.
Failing to negotiate
If you're not negotiating when you buy your home, you may be missing out on major savings. There are many different things that you can use in a negotiation. The first thing that many people think of is the price of the home, and this is often where negotiations start. In addition, consider negotiating with the homeowner to have them cover repairs that need to be done, or ask them to include an allowance for you to upgrade the home (new carpeting, for example). You can also ask for the seller to pay all or part of the closing costs.
While you may not have much opportunity to negotiate on hot properties where there is a bidding war happening, these strategies will often pay off on homes that have been on the market for a while, where the seller is starting to feel the pressure to sell quickly.
Not buying enough home insurance
At Vargas and Vargas Insurance, we always aim to make sure that our clients have the perfect amount of Boston home insurance. After all, having too little insurance can be a financial disaster if you are ever involved in a major incident, whether it's damage to your home or a liability issue.
To find out if your current home insurance policy has enough coverage, or to get a quote on a Massachusetts home insurance policy for your new home, call our agency at 617-298-0655. One of our agents can help you with all your home insurance needs. And if you need a referral to a Massachusetts real estate agent, just let us know! We have a vast network of local professionals and can connect you with someone to help you find the perfect home for you and your future.