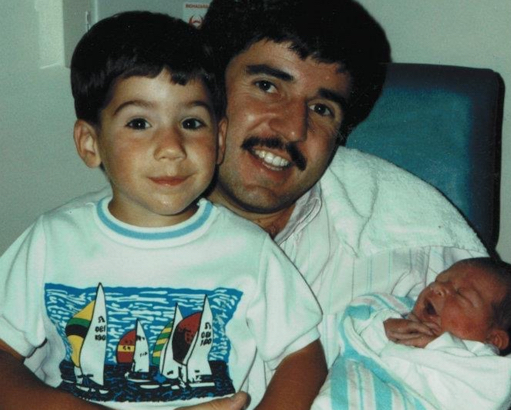 Happy Father's Day.  I say that with no exclamation, no sense of a hearty salutation.  Not that I want Fathers today to feel unloved or un-appreciated. No, not at all.

On the contrary, my lack of happy exclamation is meant to express the sobering reality of a Father's Day in the year 2020. We live in revolutionary times, like none our Nation has experienced since its founding or since the Civil War that divided our us!
Families celebrating Father's Day, 2020, face an entirely new set of challenges that can easily dampen their bright moods in honor or their Dads.
The COVID-19 pandemic created an entirely new dynamic for Fathers all across our great country.  Dads who literally became "stay-at-home" parents, living a different existence with their children than they may have lived previously, taking on more responsibilities for the nurturing, care, and even education of their children.

Hopefully, also, coming to realize the hard work that Mothers, Teachers, Coaches, and others perform to help these Dads' children grow into adults.
The pandemic created a new reality for families of Dads who are Essential Workers. Instances where Fathers cannot come home for weeks or months due to their responsibilities to their respective communities out in the world, and, for the protection of their children and wives.
The political climate can be a daunting experience on this Father's Day too.  Families may find themselves divided along stark lines of opinions and affiliations, bringing long-simmering tensions to the surface.
Finally, the Black Lives Matter dynamic presents Fathers everywhere, of every race, creed, ethnicity with distinct daily challenges to face compassion for fellow humans.
While this message may seem sobering to you, I believe the true takeaway is one of hope. Father's Day is an institution in The United States, one created as a response to Mother's Day in the early Twentieth Century, to create an equal opportunity to honor Fathers in the same way we honor Mothers. 

And there, that is the sense of hope I find for this Father's Day, 2020.  The American Family is an institution, no matter how that family is constructed, and the American Family is something to honor, to hold true to our hearts, and to believe in as we search for something of certainty during these challenging times.  On this Father's Day you can find strength, hope, and, yes, a sense of optimism, that our great American experience will respond to these challenges and we will all be the better for it, all of us, Families, Mothers, and, yes, Fathers.