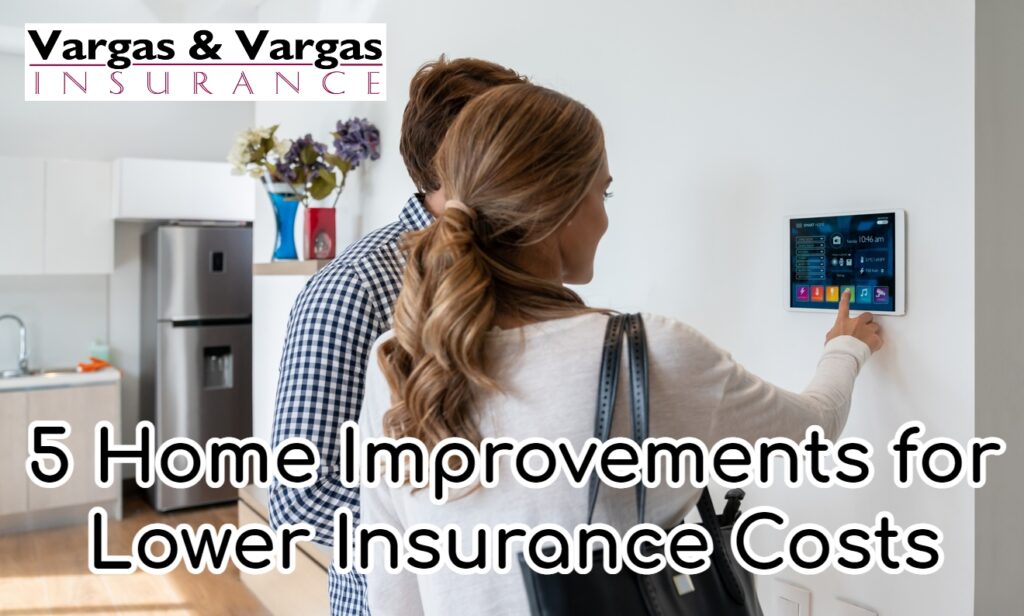 Home improvements breathe new life and style into your home. They can also bring a decrease in your homeowners insurance premiums. Both can be exciting. Which home improvements not only bring new form and function to your home but also can decrease your homeowners insurance?
1. New Roof
Roof insurance claims compose a large portion of total homeowners insurance claims. Newer roofs are typically better able to handle wind and hail storms. Perhaps when you first purchased your home, you didn't qualify for a preferred policy due to your roof's age. But because of the new roof, you may now qualify. Your new roof's material can also impact your homeowners insurance rates. More importantly, by keeping your roof maintained, you may be able to avoid claims. This will have a positive impact on your insurance through claim-free discounts.
2. Security System
An alarm system monitored by a central station is another way to avoid potential claims by discouraging burglaries and quickly notifying emergency services in the event of smoke or fire. This helps you retain your claim-free discount and prevent damage to your home and loss of property. Your insurance company rewards these efforts in the form of a discount. 
Most insurance companies require that the alarm system automatically notify emergency services. It cannot simply sound an alarm or record video. However, they may offer a partial discount for these options. A central station burglar alarm will save you between 5%-15% on your home insurance if your smoke alarms are connected to the monitored system.
3. Wiring and Plumbing Updates
Fire from faulty wiring and water damage from plumbing concerns are also common homeowners insurance claims. The age of these systems may have prevented you from receiving a preferred rate initially. Updating these systems could change that.
While discounts can be available for wiring and plumbing updates, these updates may require the wiring and plumbing to be completed updated by removing and replacing all existing writing and plumbing, rather than a partial update. But any updates to your wiring and plumbing can prevent damage. It can therefore reduce claims and benefit your homeowners insurance over time, even without a specific discount.
4. Simple Updates: Deadbolt Locks and Fire Extinguishers
Deadbolt locks are a simple update to your home that can provide added protection and a potential discount for your insurance. Fire extinguishers may be another easy addition to your discount portfolio.
5. Pool Fencing
Insurance companies often require fencing around a pool due to the inherent risk of an accessible attractant to a drowning hazard. If you do not have a fence around your pool, adding one will reduce the risk of a tragedy. It could also prevent surcharges on your insurance for this risk.
Home improvements provide value to your home regardless of the potential benefits to your insurance. However, when determining which improvements are suitable for your home and the costs associated with each, possible decreases in your homeowners insurance should be considered. 
At Vargas & Vargas Insurance, your premier local independent insurance agency, we work for our clients, not the insurance companies. Contact us for advice on how the home improvement projects on your list can reduce your homeowners insurance premiums.