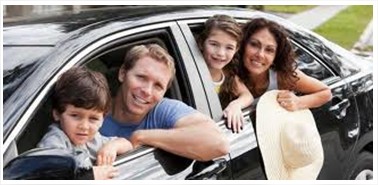 You have pulled out the buckets, chamois, and car wax to wash off all salt and grime of winter but what about all the moving parts? Getting your car ready for summer means more than just a wash, wax, and vacuum, you need to incorporate a checklist for maintaining and replacing items subject to everyday wear and tear. Before heading out on the summer road trip, make sure your car is in good running condition and keep your family safe.
A quick car maintenance check keeps you and your family safer behind the wheel. Here are some car care tips for you to put on your vehicle checklist:
• Check the Tire Pressure- Check your owner's manual for the appropriate tire pressure. Proper tire pressure can save gas by maximizing your mpg not to mention may save your life by helping to prevent a tire blow-out.
• Check Fluid Levels
• Air-conditioning and Engine Cooling Systems
• Hoses And Filters- confirm that all connections are tight and hoses have not visible leaks, splits or cracks.
• Turn Signal Indicators- are all directional lights in working order
• Headlights, Taillights And Running Lights- replace any lights that are not in full working order
• Inspect And Replace Worn Wiper Blades
• Clean all windows inside and out and make sure your view is not obstructed in any way.
• Make sure your Auto Insurance is up to date, and all drivers are listed on your policy.
Spending a few minutes with your car now can help you enjoy safer driving this summer. Vargas & Vargas Insurance wants you and your family to have the safest summer possible. For questions on your Auto, Home or Business insurance or for a complimentary quote, call us today at 877.550.0025.