If you've ever tried to sell a home, you know how painful it is to keep your house in order while retaining some sort of normalcy in your life. Here are some tips for living in a "For Sale" home in Dorchester courtesy of your friends at Vargas and Vargas Insurance Agency. If you use these tricks, you may be able to sell your home without tearing your hair out trying to keep it presentable for showings: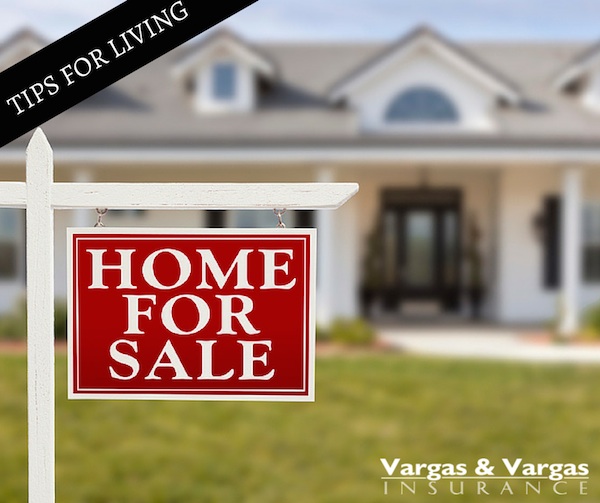 1. Start packing right away:
As soon as (or even before) your home officially hits the market, make a trip to your local hardware store to grab several boxes. Pack away anything that you don't plan on using in the near future, and stack these packed boxes neatly in your garage or a storage unit. Doing this will not only de-clutter your home so that it is more presentable to potential buyers, but will also allow you to do some packing work ahead of time, so that you scramble less when it is time to move.
2. Get rid of anything that isn't moving with you:
If you know already that there is something you won't be taking with you when you leave, take the time to deal with it now instead of waiting until you're ready to move. Give items to friend or neighbors, leave items for garbage collection, or make an appointment for a charity to come and pick up unwanted items (this can often be considered a tax deductible donation!)
3. Do one deep cleaning, then spot clean:
When you first put your home on the market, take the time to clean your home from top to bottom. Did you know that a clean home not only sells faster, but also typically fetches a better price then one that wasn't scoured? If you're not up to performing the cleaning yourself, there are plenty of professional cleaning services that you can hire to make your home spotless when you begin to show your home.
4. Prepare for each showing:
If your home has already been cleaned well, you should only need to do some routine maintenance to keep it spotless. When you schedule a showing, make sure to wipe down your bathrooms and countertops and pick up clutter. Also make sure that all personal items and sensitive information are stored away, including private documents and prescription medications. You may also want to put a privacy lock on electronics, including computers and tablets.
The best part is that these four tips will do more than just help you stay sane while your home is for sale. They will also help to cut back significantly on the amount of work that you have to do once you do find a seller. Just consider this – if you take these suggestions to heart, your home will already be partially packed, anything that you wanted to get rid of will already be gone, and your home will be clean and ready for its new owners!
Also make sure that you remember to call Vargas and Vargas Insurance Agency at 617-298-0655 if you need a new Massachusetts home insurance policy for your new place! We are always happy to help get our customers the best possible Boston insurance policies.