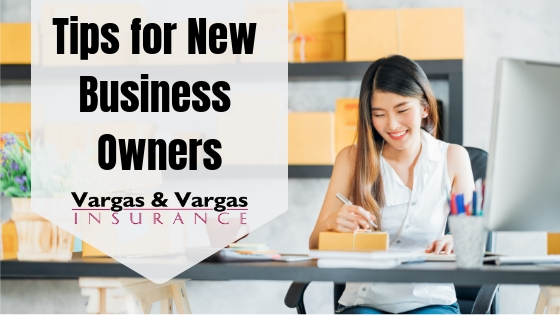 Here at Vargas and Vargas Insurance Agency, we love our neighborhood, and one of our favorite things about the local area is the diversity of the businesses. Instead of shopping at huge national chains, we love to make our purchases at the local 'mom and pop' shops that make the area unique.
As a business owner, you are no doubt always looking for ways to make your business better (and make yourself a better business owner). In service of that, we want to share with you some of the tips that we have found useful in our journey of becoming one of the businesses that 'makes it' and even, dare we say it, thrives!
Build a Great Team
The vast majority of small businesses start off as a one-person operation. At some point, though, you will need (or you already have) brought on another (or several extra) sets of hands. The quality of the people that you bring in to business is a critical factor in determining your business's success or failure. You have to realize that experienced workers will cost more, but the extra quality that they will bring to their work will help your business stand apart. So, before you hire your neighbor's college-age kid that's home and looking for a summer job, do a cost-benefit analysis of whether they are the right person for the job.
Networking is Critical
You can have the perfect product, but you won't sell anything unless you have help getting the word out about it. Instead of being a lone wolf when it comes to marketing your business, use the power of networking to spread the word. Think of it like this – if you can recruit 10 raving fans, and they each recruit 10 more fans, etc., the results are exponential! It's much more effective than one-on-one marketing.
One of the best ways to network is to meet new people and give them your 'elevator pitch' – it may sound like business school 101, but it really is that important. You need to know how to explain who you are and what your business does succinctly. And remember that you will need several different versions depending on your industry. You may need one for potential clients and another for referral sources, for example.
Prioritize Your Customers and Clients
As a business, you want to keep old clients while also recruiting new ones into your fold. Remember, though, that when looking for a place to shop for a product or service, many potential customers will look at reviews for the businesses that they are considering shopping at. This means that in order to bring in new customers, you need to make sure that your current customer experience is excellent, and that your satisfied clients are leaving you great reviews online to promote your business.
Carefully Evaluate Opportunities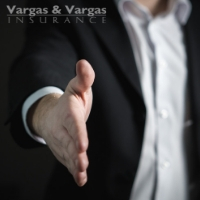 Small businesses are given a lot of opportunities. As the new owner of your small business, it is your job to evaluate potential opportunities and to decide whether they are worth it. Remember – small businesses only have a limited amount of resources (including funds) so you need to pick and choose wisely. It is inadvisable to try and take advantage of every offer that comes along, since you could easily stretch yourself too thin and end up suffering.
Learn to Adapt to Circumstances
For a new business, things can change on a dime. You need to be prepared to roll with the punches. As famed businessman Michael Scott would say, "Adapt, react, readapt, act." When your business is still small, you have the flexibility to make things work – unlike your bigger counterparts that are plagued with regulations and red tape. Take advantage of this to figure out what works and what doesn't, just make sure to account for the fact that you will hopefully need to scale up your processes in the future!
Take Care of Yourself
When you're running a fledgling business, it's easy to get caught up in doing everything you can to make your business perfect. Don't forget to take care of yourself, though! Make time to sleep, eat right, and exercise – that will keep you in shape so that you can continue to shape and grow your business for years to come.
Take Care of Your Employees
You can't make your employees take care of themselves, but you can give them the tools that they need to do exactly that. Ask your Boston insurance agent about adding employee coverage to your business insurance policy – it's a great way to show your employees how important they are to you and your business.
If you're looking for business insurance for your new Boston business, talk to the local agents at Vargas and Vargas Insurance Agency. There's no better small business to use for your commercial insurance policy – we are an independent agency, so we can compare quotes from several insurance providers to find the one that's right for you and your new business.
And if you need help with getting your new business on track, call the agency and ask to speak with Carlos Vargas about his business coaching! He is available to help you get your business running and will help you take it to the next level.