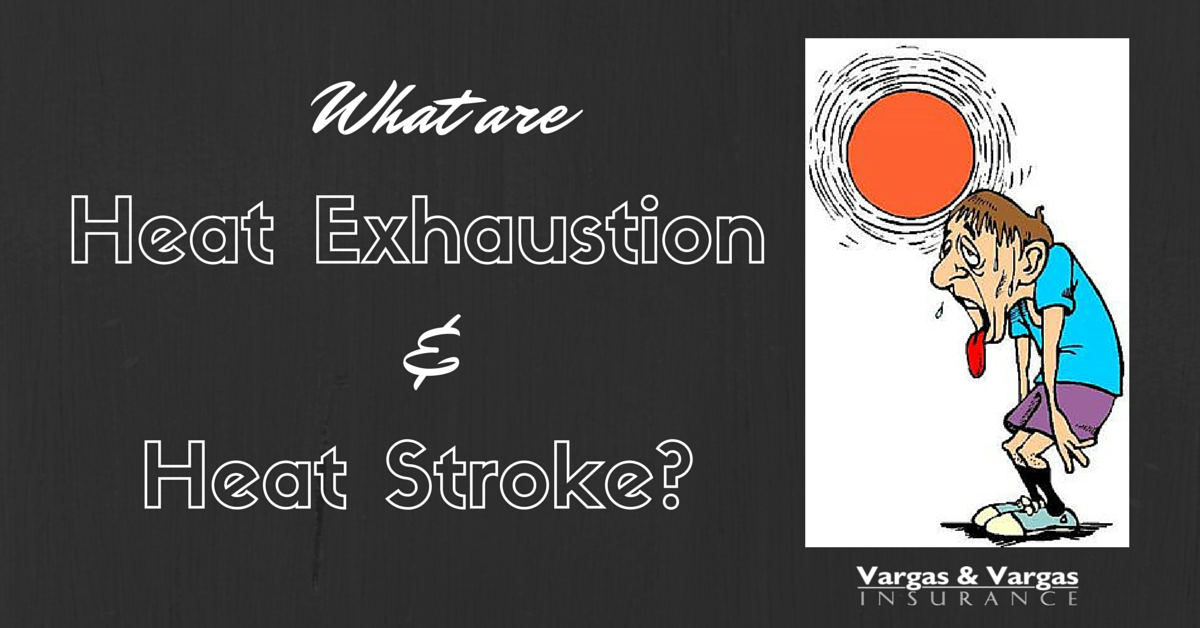 Many people like to exercise outside once the weather begins to warm up. If you're going to start taking your workout outdoors for the summer, or even going outdoors to play with your kids, make sure that you familiarize yourself with two common perils of exercising outdoors: heat exhaustion and heat stroke. Once you know the signs, keep reading to learn the steps that you can take to 'beat the heat' and help ensure that you are safe when participating in outdoor activities.
How to Identify Heat Exhaustion and Stroke
According to the American Heart Association, these are the common symptoms of each of these common summertime issues, along with treatment recommendations.
Symptoms of Heat Exhaustion:
Headaches
Heavy sweating
Cold, moist skin, chills
Dizziness or fainting
Weak or rapid pulse
Muscle cramps
Fast, shallow breathing
Nausea, vomiting or both
If you or someone else is suffering from either of these conditions, get out of the heat and into an air conditioned room or into the shade. Have the affected person drink fluids, and apply cooling techniques like fans or ice. If untreated, heat exhaustion can progress to heat stroke.
Symptoms of Heat Stroke:
Warm, dry or moist skin
Strong and rapid pulse
Confusion and/or unconsciousness
High body temperature (above 103°F)
Throbbing headaches
Nausea, vomiting or both
If someone has suffered a heat stroke, call for medical attention immediately. While waiting for help to arrive, employ cooling strategies like applying ice packs to the neck, back, armpits, and groin, or immersing the affected person in cool water or an ice bath.
How to Beat the Heat
Here are some steps that you can take if you want to work out outdoors without letting the heat get to you. Following some or all of these tips will help to ensure that you will have a good time outdoors, without any medical emergencies.
Stay hydrated – Make sure that you drink plenty of hydrating fluids (preferably water) before, during, and after your time outside. Avoid drinks with caffeine or alcohol.
Avoid peak hours – If you're going outside, be strategic with the time that you choose. Instead of going at the hottest part of the day (typically between 4 and 6 pm) go just after sunrise or just before sunset – when there is plenty of light, but the temperatures are milder.
Ease into the outdoors – Let your body adapt to being outdoors instead of rushing in. Your body will do better if it is allowed to gradually acclimate to the heat over several days instead of all at once.
Dress properly – When you prepare to head out the door, make sure that you're dressed in clothing that will help facilitate the evaporation of sweat. This means lightweight, light colored clothing in breathable fabrics like cotton.
When you spend time outdoors, also make sure that you take someone with you. Travelling with a buddy is much safer, and can make your exercise more fun too! Also make sure that a loved one knows where you are going, and how to contact you for safety reasons. Make sure to share this blog post (and other Vargas and Vargas Insurance Blog posts) with your loved ones and exercise buddy, too! Knowing the symptoms of heat stroke and heat exhaustion are vitally important to anyone that will be spending time outdoors this summer.